"MBM Print SCS Ltd are a Class 1 Supplier to Mitsubishi Electric Air Conditioning Systems Europe Ltd. With focus on quality, flexibility and total cost, MBM Print SCS Ltd continue to provide a best in class service to our factory in Scotland."
– Mitsubishi Electric Air Conditioning Systems Europe Ltd
There are two methods of web offset printing, known as heatset and coldset (or non-heatset). In the heatset process, the ink is dried rapidly using infra-red driers. In the non-heatset or coldset process, the ink dries more slowly by ordinary evaporation and absorption.
The heatset process is used, in the production of (advertising) brochures, catalogues and magazines, while coldset printing machines are used to produce newspapers and paperback books.
Web offset is one of the most popular processes in the print industry. This is due in particular to the speed with which this type of machine can produce.
These machines can achieve 15,000-cylinder revolutions/h and over. This makes them extremely economical, as millions of print product runs can be produced in a short space of time.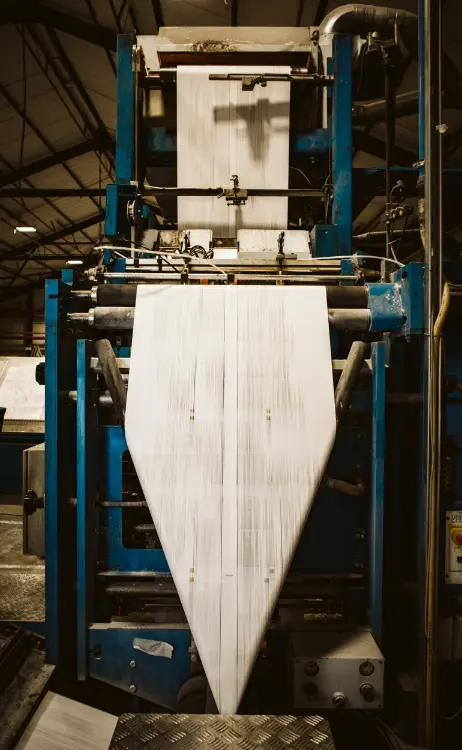 When Would Web Offset Printing Be Used?
Web offset presses are suited to fast turnaround where mono print-runs are involved. MBM web presses can print in various size formats and paper grades as low as 49gsm. These presses are ideally suited to books, manuals, user guides, warranty documents etc. with a wide range of finishing options including stitched and perfect bound.